EY opens Beijing center to drive 5G business applications
Release time:2021-04-21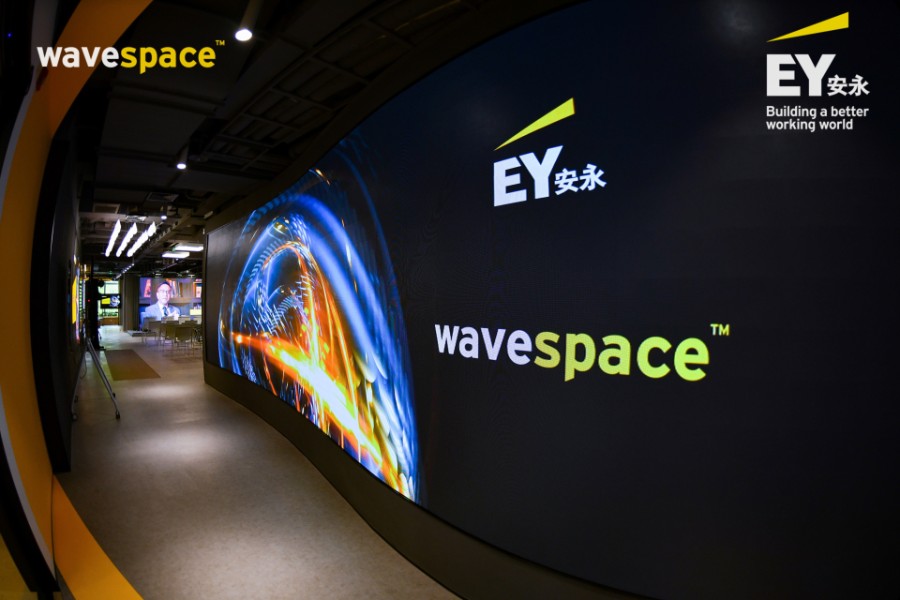 The international professional services firm EY opened an innovation center in Beijing, which focuses on industrial trends and business applications of 5G technology and strives to empower innovation and business transformation.
The EY Wavespace flagship center in Beijing focuses on discussions on building eco-alliances, incorporates the latest industrial ideas, fosters implementation of projects through interactive innovation and serves offline with online, EY said.
The company said Wavespace is its global innovation network and digital factory, and there are Wavespace centers in more than 40 of the most dynamic and innovative urban areas around the world.
The opening ceremony of the EY Wavespace flagship center in Beijing on Wednesday came as China has become one of the countries in the world with the most rapid development in digital economy and technological innovation.
According to data from the Ministry of Industry and Information Technology, the top industry regulator in China, the proportion of the digital economy in China's GDP keeps increasing. The numbers of unicorn companies, invention patents, new 5G base stations, coverage of optic-fiber networks and the flow of data with mobile network access are at a leading position in the world.
"Against the backdrop of establishing a 'dual circulation' development pattern in which the domestic economic cycle plays a leading role while international economic cycle remains its extension and supplement, the 14th Five-Year Plan emphasizes the long-term goal of 'achieving major breakthroughs in key technologies and entering the forefront of innovative countries' by 2035. Technological innovation is one of the most important power forces to underpin China's high-quality economic development, and digital economy in particular will become a crucial engine for future growth," said Jack Chan, EY China chairman and EY Greater China regional managing partner.
Chan said "EY has been working with clients to improve digital and intelligent capabilities and investing in technologies, including big data, block chain, cloud computing, artificial intelligence and robots. In doing so, we have accumulated a wealth of experience and successful cases in helping businesses in innovation transformation and accelerating the application and transformation of innovation outcomes."
Paul Cheung, technology, media & entertainment and telecommunications consulting leader at EY Greater China, said "The Beijing Wavespace flagship center focuses on the industrial trend and business applications of 5G technology, which means how 5G may become a new normal in our life and the business environment, how to empower digitalization and drive internet of things in the commercial scene, and how to empower smart cities to drive digital transformation of the whole society and economy."